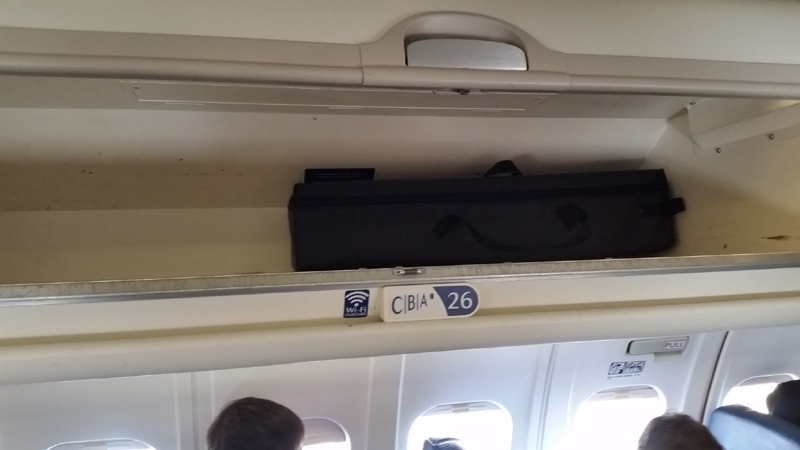 Cello Air Travel
Air travel is easy with the Prakticello ®, it fits easy in the overhead bin on the airlines.
March 16, 2015 new rules go into effect.
The U.S. Department of Transportation today issued a final rule to implement section 403 of the FAA Modernization and Reform Act of 2012, which requires that U.S. airlines accept musical instruments as carry-on or checked baggage on commercial passenger flights, provided that certain conditions are met.
The rule requires that each U.S. carrier subject to this regulation allow a passenger to carry into the cabin and stow a small musical instrument, such as a violin or a guitar, in a suitable baggage compartment, such as the overhead bin or a closet, or under the seats, in accordance with FAA safety regulations and the carrier's FAA-approved carry-on baggage program. carpe diem ®
Please read all details for flying with a musical instrument at the U.S. Department of Transportation website.
U.S. Department of Transportation website.